We want to thank everyone who made our sale this year the best ever! Friends, family, bidders and buyers, thank you, thank you!!

Our top lot, RM Padron, sold for $10,000, a son of Final Answer by a Redland Emblazon cow, to Dean Hunt of Waterloo, Mt

Our second high selling bull, RM Habano, brought $9,500, selling to Bradley Livestock of Sheridan, Mt. He is a son of FV Precision T273 by and daughter of RM Big West.

Lot 23, also one of our favorite cigars, sold for $7,000 to Diltana ranch of Dillon, Mt. He was sired by RM Sequel.

Lot 9, RM Vintage, sold for $6,250 to Ralph Huntley and sons of Wisdom, Mt. He was a GG Maverick 530 son by our Queen 9361 foundation cow, the dam of our standout herd bulls, Big West and Sequel. This was her last natural bull to sell. She is 14 years old and has earned donor status at Reminisce Angus.

Volume buyers were Cayuse Livestock, Melville Mt, Diltana ranch, Dillon, Mt, Maverick Cattle Co., Wisdom My, Ralph Huntley and Sons, Wisdom Mt, Woody Creek Cattle, Hardin Mt and Hillman Ranch of Hammer, Id; all buying 5 bulls or more.

We enjoyed our time with longtime friends and buyers, many have been coming for over 10 years, some are pushing 20 years and even some over 20 years. It was a real treat for us to have such a supportive enthusiastic network of folks investing in our program. We spent time after the sale branding the wall of friends in our "watering Hole," in the upper level of the sale barn.


Autumn 2012 News
"We embrace every waking moment of this privileged lifestyle,
let the fun begin."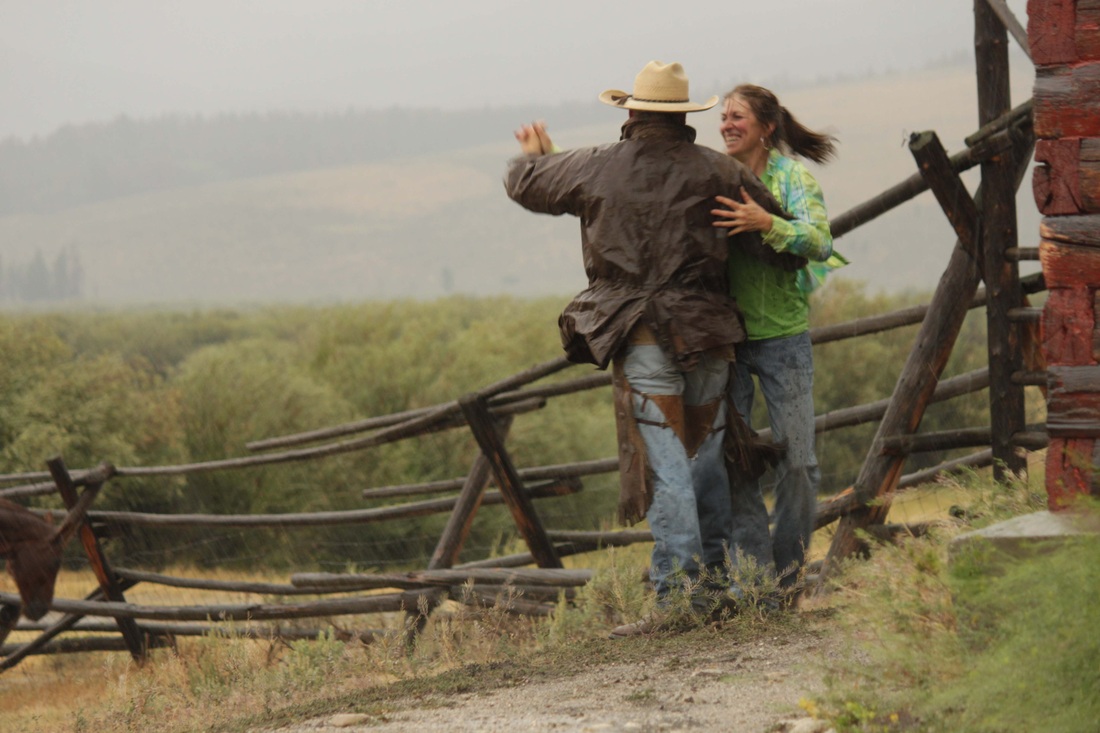 At Reminnisce this month, we are bringing home the 2013 sale bulls from summer pasture. The ultra sound data continues to prove our Extreme Middle theory right. We continue to make them better without making them bigger. The cow herd is AIed and the cleanup bulls are in. This year we AIed the cows to SAV Mustang, again and our 2012 High selling bull, RM Natural.

The 2012 June born calves will be weaned the end of November. We hope things are shaping up to be a grand fall on your outfit! Moisture is on its way, so start dancing to celebrate its arrival.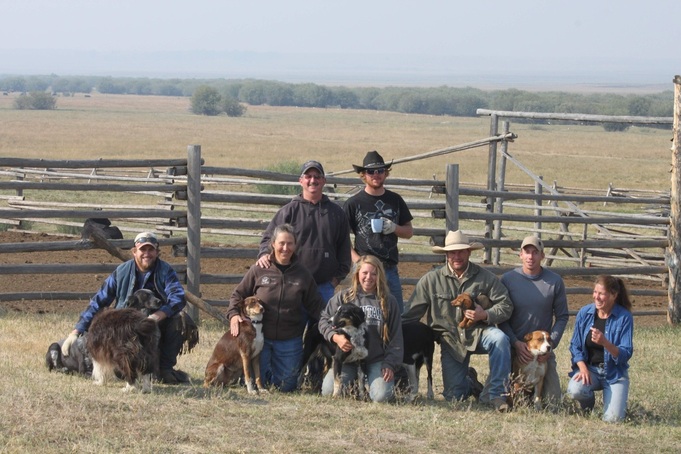 .
---
Summer 2012 News
May and June calves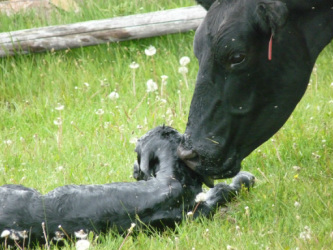 We are in the process of calving...
Reminisce Angus Ranch and Big West Management
Bryan and Marcia Mussard
8815 Sweetwater Road
Dillon, Montana 59725
406-683-6363 Ranch Main Office
406-925-1416 Bryan Cell
bryanmussard@hotmail.com
---